Trendy Headband | free knitting pattern
Hey everyone,
after I finished the beautiful Trendy Chale and only used 3 skeins, I wrote my own super easy headband pattern. It's knitted only with the knit stitch and it has a little twist at the front side.
The pattern for the Trendy Headband is completely free and – of course– recommend for beginners.
The Trendy Headband is knit in the garter stitch and after the half of the lenght you work the twist in and then move on with the garter stitch.
At the end you only have to seam both ends with a few stitches. Super easy!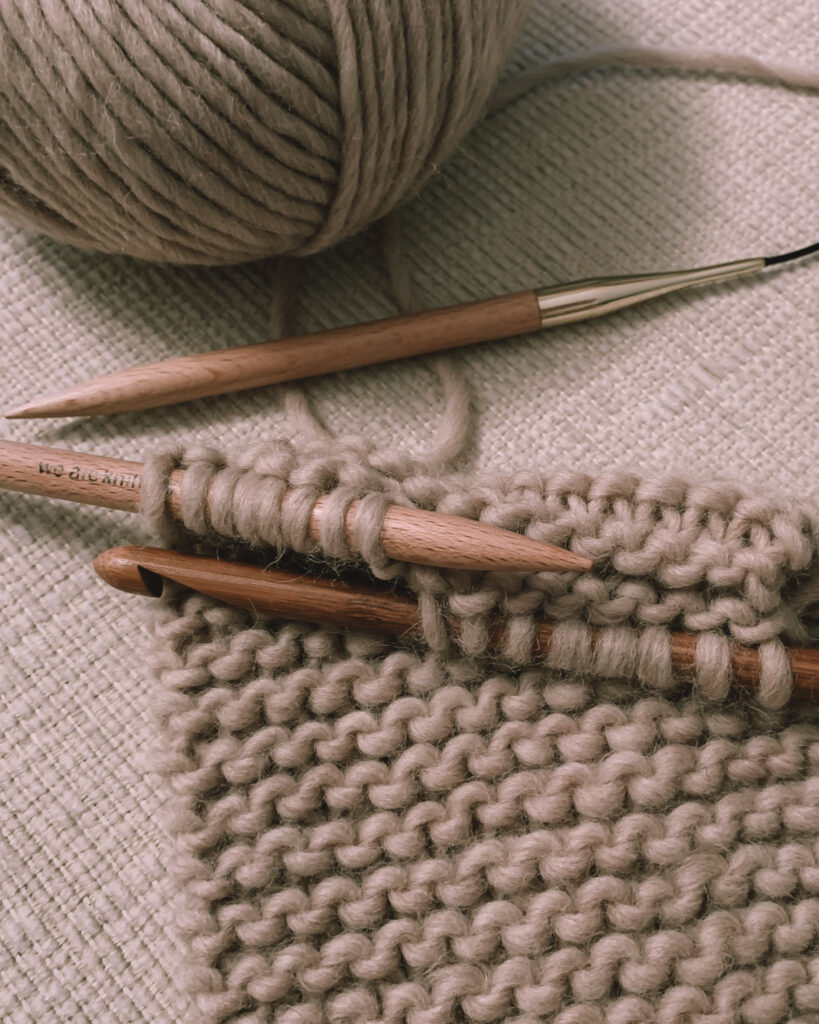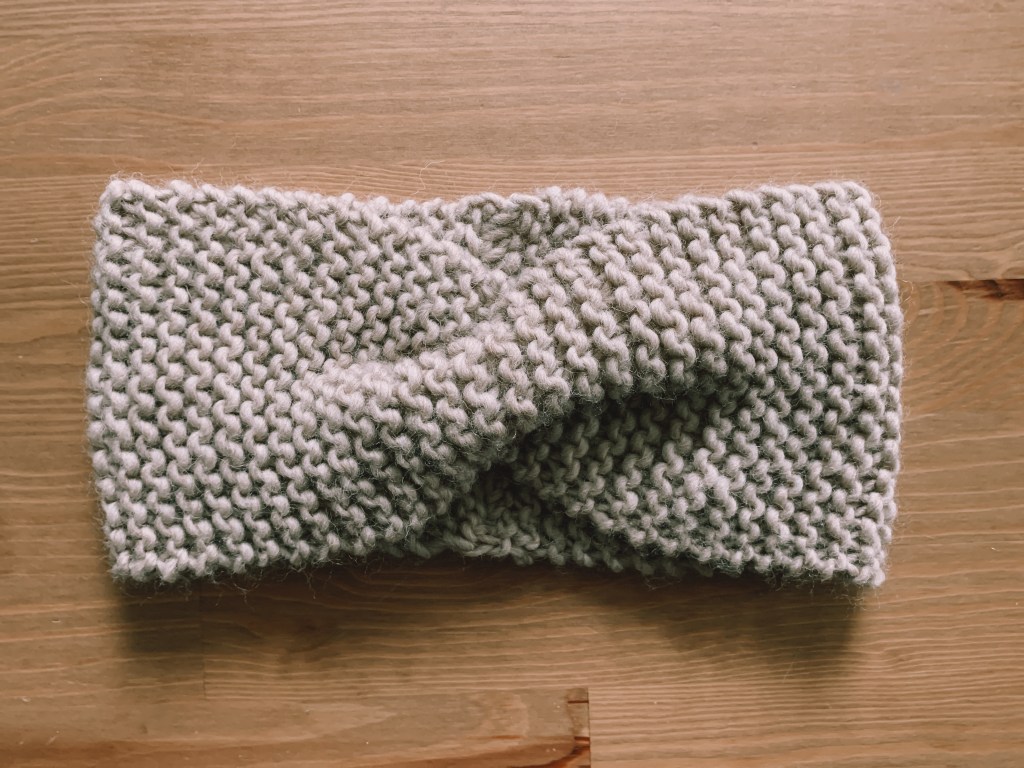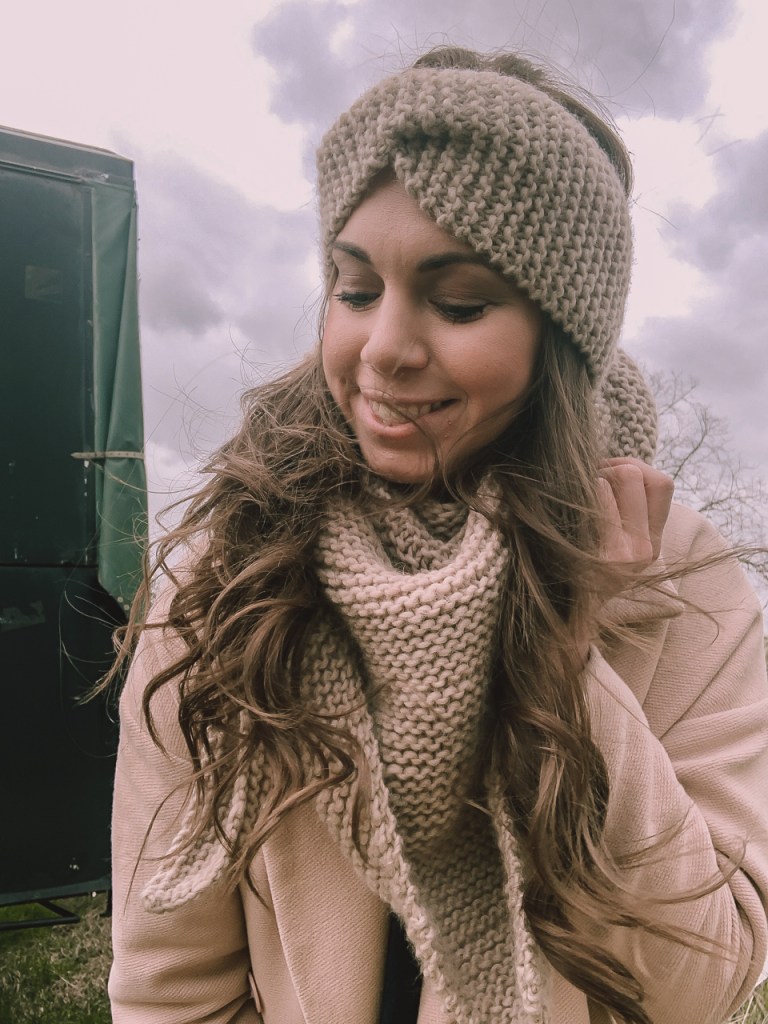 Informationens
Length: ca. 50 cm
Width: ca. 12 cm

Material
1 skein We Are Knitters The Petite Wool
8 mm needles
1 cable needle
Tape measure, scissors, sewing needle
Abkürzungen
st = stitch
r = row
k = knit
free pattern
Trendy Headband
Cast on 16 st on a 8 mm needle
R1: slip the first st, k 15 st
Repeat R1 til your work measures approx. 25cm
Now we'll work the twist:
slip 8 st on a cable needle and lay in front of your work.
k 8 remaining st
k 8 st from your cable needle
The twist is done.
Repeat R1 again, til you work measures approx. 50 cm
Bind of all 16 st and seam both ends together.